Take-Up Frames & Assemblies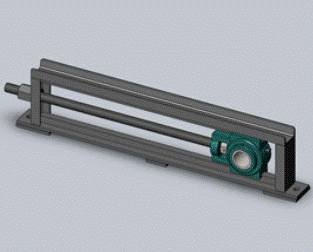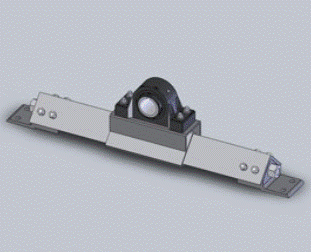 Infinity Belting's range of Take-Up Frames and Assemblies are tough and dependable.
Available in seven different styles to suit your specific needs:
Tube Slide
The Tube Slide is a low cost ball or roller bearing take-up frame that is tough and dependable. The space saving design eliminates the need for additional take-up supports and elbows for even load distribution.
Top Angle
The Top-Angle is a traditional style take-up frame. The bolted top angle protects the threaded rod and allows for relatively simple bearing removal and replacement. Available with an optional channel or round bar bottom piece to accommodate SKF and Linkbelt or Dodge bearings respectively.
Center Pull
The Center Pull is a traditional style take-up frame suitable to a wide variety of applications. The location of the threaded rod (in the center of the frame and bearing) helps to ensure even tensioning during operation.
Heavy Duty Top Mount
The Heavy Duty Top Mount is a traditional style take-up frame that is designed for severe applications. The single piece heavy mounting plate is designed for a four bolt pattern style bearing but can be manufactured for two bolt bearings. The extra heavy welded steel construction helps ensure long-life and dependability in the roughest applications.
Light Duty Top Mount
The Light Duty Top Mount is a low cost frame with a two piece saddle design that is adjustable and can accommodate a wide range of 2 bolt pillow block bearings.
Wide Slot Side Mount
The Wide Slot Side Mount is a low cost frame that is designed to fit in very tight spaces. It mounts on the side of a conveyor frame or chute and uses wide slot bearings.
Contact us today for all your conveyor systems tensioning and Take-Up needs.
​
INFINITY BELTING LTD
- CONVEYING EXCELLENCE -